Happy Sad Man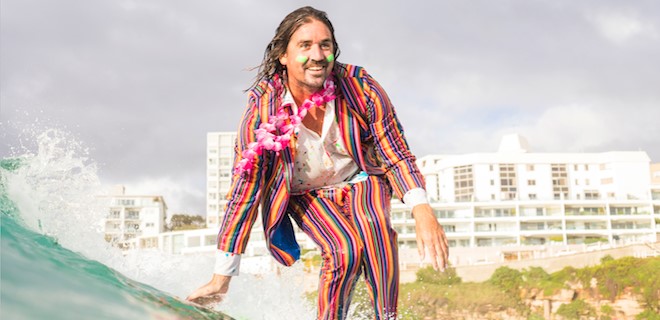 EVENT: Sunday 19th June, 5pm. Join filmmaker Genevieve Bailey when she returns to screen and discuss her uplifting documentary HAPPY SAD MAN along with special guests as part of Mens Health Week.

HAPPY SAD MAN is a charming and uplifting insight into the lives of five very different Australian men.

Following her smash hit I AM ELEVEN, Australian filmmaker Genevieve Bailey was inspired to find more diverse and positive portrayals of men exploring their emotional selves. We journey from Bondi Beach to the outback; we laugh and cry alongside a war photographer traversing global conflict zones, we visit a farmer and outreach worker from rural Victoria, a musical nomad and a sensitive dog-loving artist. Each portrait is an intimate and heartwarming look into vulnerability, friendship and compassion.

HAPPY SAD MAN gives unforgettable voice to the complex emotional landscapes we can all traverse. Touching, funny and tender, this must-see documentary is set to shine a light on and change the dialogue around masculinity and mental health today. Exploring hopes, anxieties, joy and darkness the raw vulnerability of these stories will inspire you to hold some of the men in your own life that bit closer.
Show Times
Trailer
Details
Legend Deluxe: In-Cinema dining session.
Event: Special event screening, complimentary & discount tickets do not apply
CC & AD: Closed Captions or Audio Description available for individual/personal use in those shows indicating a 'CC & AD' notation on a film's session time booking button. Please note that only selected sessions are capable of offering the Closed Captions or Audio Description option, please contact the cinema in the event of confusion to avoid disappointment.
Session times for the new cinema week, commencing each Thursday, will be released the Tuesday afternoon prior