Oldboy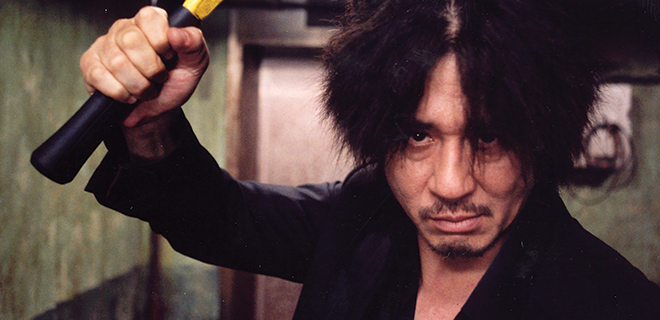 NOVA FILM CLUB SCREENING: Thursday July 28, 6.45pm - hosted by Koko! Debrief with a post-film conversation. Drink specials, collectable posters and more to be given away on the night! *SOLD OUT*

A new restoration of South Korean director Park Chan-wook's modern classic OLDBOY, an Oh Dae-su (Choi Min-sik) is kidnapped and imprisoned by unknown assailants without explanation. Existing in a small shabby room for fifteen years with no way of reaching the outside world, Oh Dae-su is suddenly released, equipped with money, a cell phone and new clothes. Powered by a need to understand his imprisonment and take his revenge, Oh Dae-Su soon discovers his kidnapper has a plan that is vastly more elaborate than he ever could have imagined.

Returning to the screen almost twenty years after winning the Grand Jury Prize at the Cannes Film Festival, Park Chan-wook's stylish revenge thriller is a kinetic South Korean masterpiece that will have you on the edge of your seat right up until it's final mind-boggling reveal.

Korean language, English subtitles.
Show Times
Trailer
Details
Legend Deluxe: In-Cinema dining session.
Event: Special event screening, complimentary & discount tickets do not apply
CC & AD: Closed Captions or Audio Description available for individual/personal use in those shows indicating a 'CC & AD' notation on a film's session time booking button. Please note that only selected sessions are capable of offering the Closed Captions or Audio Description option, please contact the cinema in the event of confusion to avoid disappointment.
Session times for the new cinema week, commencing each Thursday, will be released the Tuesday afternoon prior