Home Alone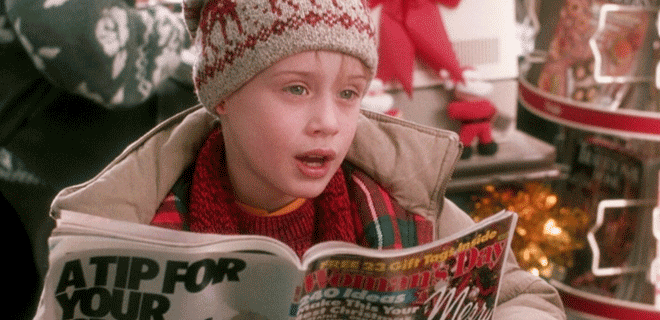 The film that launched a thousand face slaps of shock and proved that children were incredible capable in the technology-bereft 90s. When Kevin (Maculey Culkin) gets accidentally left behind while his family goes off on a festive holiday, he finds himself in the unfortunate situation of defending his family home from a pair of slimey home invaders (Joe Pesci and Daniel Stern). Hilarious and ridiculous, this Christmas family staple is a slapstick wonder of 90s nostalgia and good old-fashioned fun.
Show Times
Trailer
Details
Legend Deluxe: In-Cinema dining session.
Event: Special event screening, complimentary & discount tickets do not apply
CC & AD: Closed captions or audio description available for individual use for this session, captions DO NOT appear on-screen.
Session times for the new cinema week, commencing each Thursday, will be released the Tuesday afternoon prior
RT @artscentremelb: Here's one for film buffs and theatre lovers - Melbourne Theatre Company and Cinema Nova have put together list of some…
RT @Valkian24: The latest @cinemanova newsletter made me really happy. Really keen for the cinemas to reopen again and finally see films l…
Cannes Announces 2020 Official Lineup: 'French Dispatch,' 'Ammonite,' New McQueen and Ghibli – IndieWire https://t.co/dVRzYidwjW
RT @studiocanalaus: Hailed as one of the best horror films of the decade, the utterly unsettling HEREDITARY serves up a new, terrifying bra…