Spirited Away (Revoiced)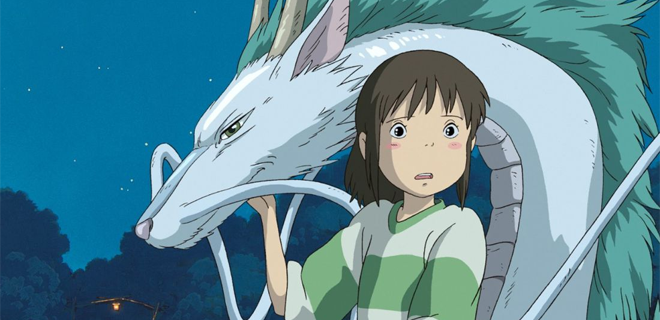 20th Anniversary Screening. Tickets includes a limited edition 'No Face' collector's pin.

Spirited Away had its original Japanese release 20 years ago (20 July 2001). Released by the famed Studio Ghibli, Spirited Away went on to win the Oscar for the Best Animated Feature at the 75th Academy Awards in 2003, amongst a multitude of other awards around the globe. Often hailed as the crown jewel in Hayao Miyazaki's career, it remains a mainstay favourite for fans of cinema, anime and animation in general.

English language revoiced.

Show Times
Trailer
Details
Legend Deluxe: In-Cinema dining session.
Event: Special event screening, complimentary & discount tickets do not apply
CC & AD: Closed Captions or Audio Description available for individual/personal use in those shows indicating a 'CC & AD' notation on a film's session time booking button. Please note that only selected sessions are capable of offering the Closed Captions or Audio Description option, please contact the cinema in the event of confusion to avoid disappointment.
Session times for the new cinema week, commencing each Thursday, will be released the Tuesday afternoon prior
Run, don't walk - our first batch of return sessions is now live on our website, with a plethora of new treats read… https://t.co/iepRUQuyKe
@PeterGatt @palacecinemas @thesuntheatre Hey Peter! We're working as fast as we can to get our schedule ready, sess… https://t.co/usS8jul9yW
RT @MonsterPics: ⚡️TICKET UPDATE⚡️ Please Note: allocation is exhausted or near-exhaustion for the sessions below, as restrictions ease an…
* Masks must be worn at all times when not eating or drinking * Do not attend the cinema if you are showing any sig… https://t.co/Zm9bZ2Uxqh