Ferris Bueller's Day Off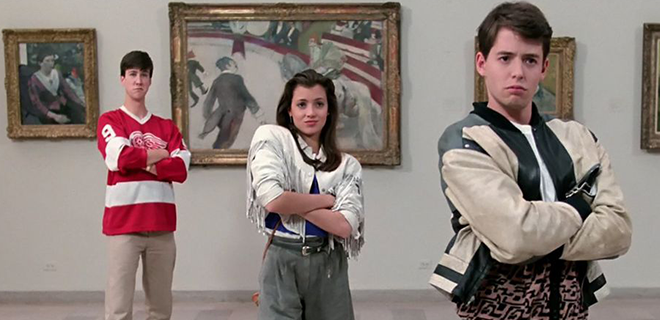 SAVE THE DATE! Ferris's Day Off Screening: Sunday June 5, 6pm. "The question isn't 'What are we going to do? ' The question is 'What aren't we going to do?'" Play hooky and spend Ferris's day off at Nova with John Hughes' classic comedy FERRIS BUELLER'S DAY OFF.

Ferris Bueller (Matthew Broderick) has an uncanny skill at cutting classes and getting away with it. Intending to make one last duck-out before graduation, Ferris calls in sick, "borrows" a Ferrari, and embarks on a one-day journey through the streets of Chicago. On Ferris' trail is high school principal Rooney (Jeffrey Jones), determined to catch him in the act.
Show Times
Trailer
Details
Legend Deluxe: In-Cinema dining session.
Event: Special event screening, complimentary & discount tickets do not apply
CC & AD: Closed Captions or Audio Description available for individual/personal use in those shows indicating a 'CC & AD' notation on a film's session time booking button. Please note that only selected sessions are capable of offering the Closed Captions or Audio Description option, please contact the cinema in the event of confusion to avoid disappointment.
Session times for the new cinema week, commencing each Thursday, will be released the Tuesday afternoon prior