Midsommar: Director's Cut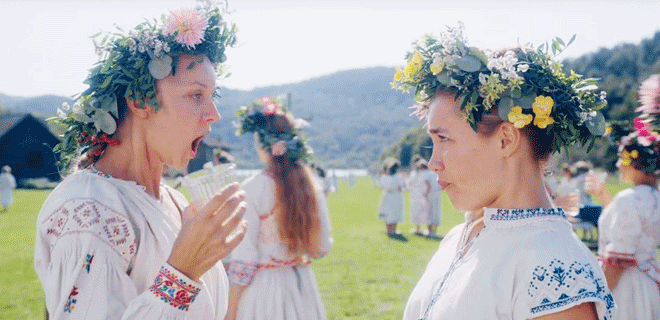 SAVE THE DATE! Midsummer (or... midwinter?) Screening: Wednesday June 22, 8.15pm. This Midsommar (or for us, the absolute depths of winter), you can relive Ari Aster's bucolic horror MIDSOMMAR: Director's Cut, featuring 24 minutes of extra footage and added scenes packed with new meaning, providing extra context for character motivations and Swedish rituals.

Written and directed by visionary filmmaker Ari Aster (Hereditary) comes a dread-soaked cinematic fairytale where a world of darkness unfolds in broad daylight. A young American couple, Dani (Florence Pugh) and Christian (Jack Reynor), are on the brink of their relationship falling apart when they travel to Sweden to visit a rural hometown's fabled midsummer festival. What begins as an idyllic retreat quickly devolves into an increasingly violent and bizarre competition at the hands of a pagan cult; turning a pastoral paradise into a disturbing nightmare that they can't wake up from.
Show Times
Trailer
Details
Legend Deluxe: In-Cinema dining session.
Event: Special event screening, complimentary & discount tickets do not apply
CC & AD: Closed Captions or Audio Description available for individual/personal use in those shows indicating a 'CC & AD' notation on a film's session time booking button. Please note that only selected sessions are capable of offering the Closed Captions or Audio Description option, please contact the cinema in the event of confusion to avoid disappointment.
Session times for the new cinema week, commencing each Thursday, will be released the Tuesday afternoon prior