Happy Sad Man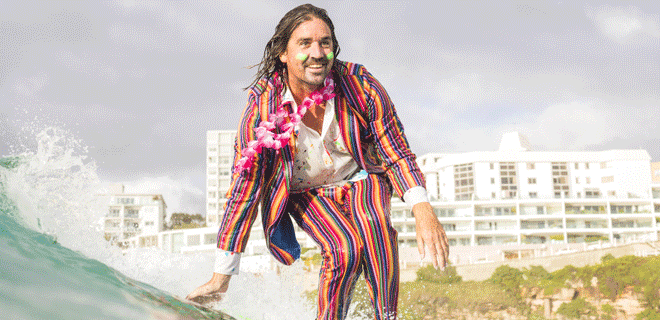 Aussie filmmaker Genevieve Bailey (I Am Eleven) returns with her second feature length documentary, HAPPY SAD MAN. Focusing on Australian men living with mental illness, the film illuminates the lack of dialogue between men about their happiness and well-being. An intimate look at different men in the life of Bailey, HAPPY SAD MAN introduces five men dealing with the complexities of mental health. Anxieties, hopes, happiness and sadness that make up the fabric of each man's life are explored, framing their experiences in the context of modern masculinity.
Show Times
Trailer
Details
Legend Deluxe: In-Cinema dining session.
Event: Special event screening, complimentary & discount tickets do not apply
CC & AD: Closed captions or audio description available for individual use for this session, captions DO NOT appear on-screen.
Session times for the new cinema week, commencing each Thursday, will be released the Tuesday afternoon prior
Say the magic words "Rick Dalton sent me" when you purchase anything from the "Hollywood Time" Lounge, and you'll r… https://t.co/Lp4DD2wmCB
Jake Wilson reviews the best of the big screen including SHOOTING THE MAFIA, playing this Sunday only at Cinema Nov… https://t.co/Ebnvczktha
RT @transmission: "Profound... everything it shows us matters." — @LAtimes Jennifer Kent's THE NIGHTINGALE is in cinemas in just one week…
We've got high hopes for it! If you haven't seen it yet, Get your tickets for #PARASITE this weekend now:… https://t.co/h8ZH61fyWw
#TheAustralianDream is now showing at Cinema Nova. Don't miss this documentary exploring Australia's trouble past a… https://t.co/Wjo2U7mJxX